The 996's flat-six motor is mounted behind the rear axle. To lower the the car's C.G., the motor's mounted low. And, to make it light, the motor's made mostly of aluminum.
This all means that when you (or the previous owner, heh) backs the car up into a parking space and scrapes the curb, the lowest, rearest aluminum edge on the motor (the edge of the oil pan) is going to give way when it meets the concrete.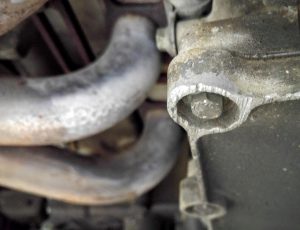 non-discriminatory scrapage (both sides)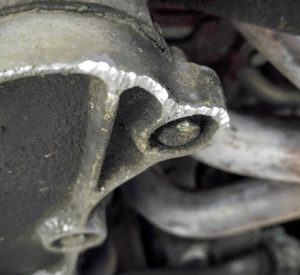 Yeech.
I started scheming on a UHWM polyethelene sheet to cover the pan, but — whatyaknow? turns out Porch has an accessory bottom plate that pretty much bolts on.  I took the weazy way out, wabbit.