Went up to the LeMay Family Compound last weekend for a 'movie cars' show that went bust on high winds and rain… but the classic car auction that was scheduled did happen. Here's the most intriguing thing I saw:
Lancia Thema 8.32
Built on the 'Type Four' platform underlying the Alfa 164/Fiat Chroma/Saab 9000, the Lancia had an upmarket full leather dash, and a crazy electrically stowed rear spoiler.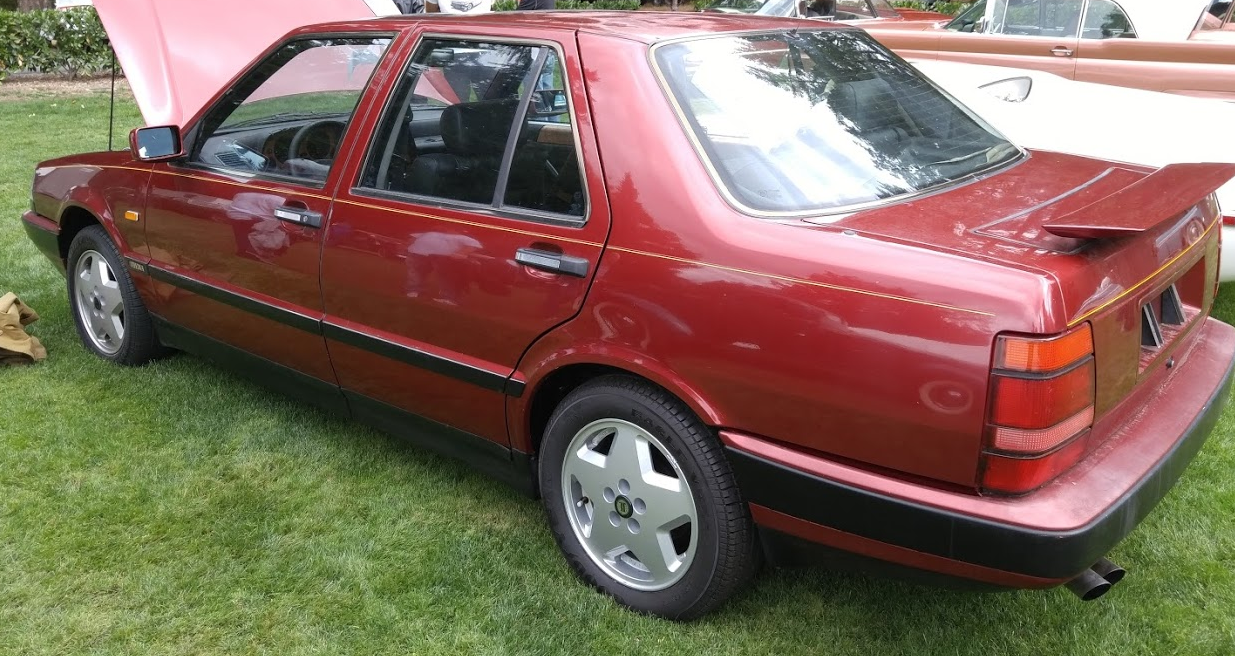 From the front, only the grille badge hints at the rarity of this Thema version.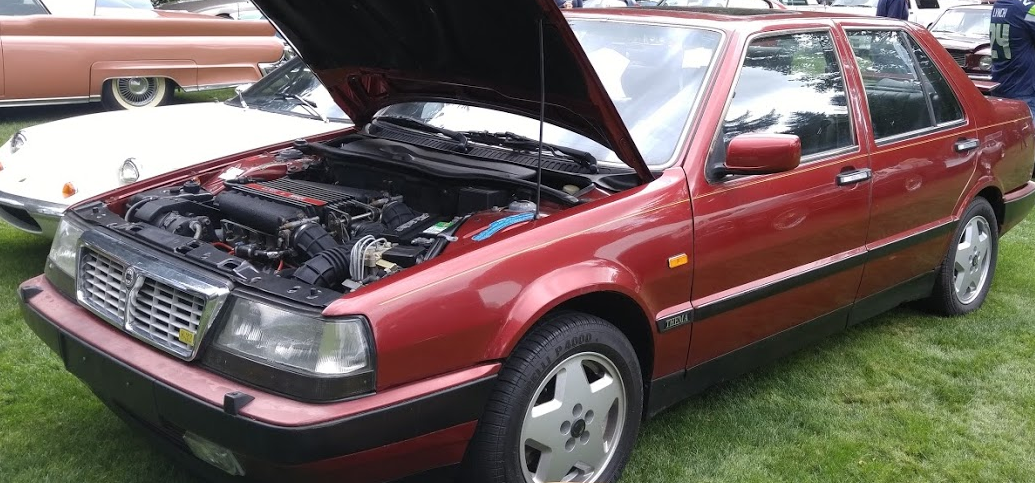 Yes indeedy, that's a 32-valve 3.0 litre Ferrari V8. A passerby said it was basically a '308' motor. The caretaker had the keys, so they fired it up and …. brrrr! it made beautiful music. Hooked to a five-speed manual transaxle, front wheel drive. Want. It sold for just under $8,000.